We are pleased to announce the sale of the Comfort Inn located in Danvers, MA. This 127 room property is located just 15 miles north of Boston and 7 miles from historic Salem. This property was purchased by Toral, LLC and sold by the Witham Family Limited Partnership. Financing provided by Service Credit Union.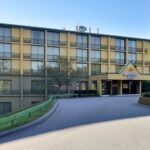 Login to Request Financial Information
Register today for up-to-date market information and to request financials.