Concord's Colonial Inn and Restaurant
Concord's Colonial Inn is located at the northeast end of Monument Square and is known as Greater Boston's classic American inn. Located just 19 miles from Boston, Monument Square is a high-profile international tourist destination. Accommodations include 46 guestrooms, 10 suites, and a 5 bedroom home, located in the Main Inn, Prescott House, The Cottage, Rebecca's Guesthouse, and 18 Lowell Road home. Concord's Colonial Inn is also home to two of the area's premier dining establishments, the Liberty and Merchants Row. The restaurants have seating for 304 guests including outdoor seating during the summer. The cuisine is new American style and the hotel's 10 different dining rooms offer a variety of options, from elegant setting for special occasions to relaxed dinning in a friendly pub.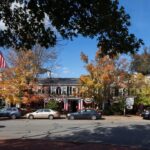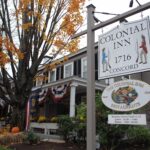 Login to Request Financial Information
Register today for up-to-date market information and to request financials.