Days Inn Sturbridge
400 Route 15, Sturbridge, MA 01566
The Days Inn in Sturbridge, Massachusetts is an interior three story building originally built as a Microtel Hotel. It is in excellent condition and offers 81 rooms that are a combination of standard hotel rooms and large suites.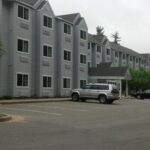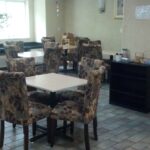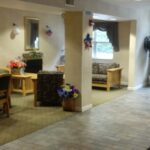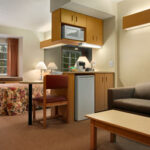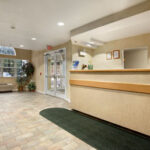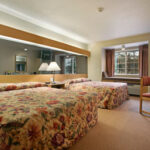 Rooms:

81

Room Sizes:

Standard guest rooms with double queens and Large suites with gueens

Guest Room Baths:

Tile Floors, Corian counters with built in sinks, Vinyl Tubs, curved shower rods

Land Area:

Share 24 acres with Pilot Truck Stops

Construction:

Wood Frame, roof asphalt shingle

Elevator:

One elevator

Electric:

1200 volts

Fire Protection:

Fully Sprinklered with a dry system, pull switches to the fire department

Key System:

Card Keys

Interior/Exterior Corridors:

Interior

Hot Water:

Propane fired, 2 quick recovery Bradford_White systems new 2012 and 2011

Laundry:

1 35 lb and 1 50lb washers, 2 commercial dryers, Diversity soap dispensers

HVAC:

Mitsibushi PTAC units in all rooms, 4 units in Breakfast area, Common areas have central heat and air

Water/Sewer:

$2889 per month paid to Pilot Truck Stop for use of water, sewer and payment of real estate taxes

Recent Cap Improvements:

Hallway carpet is new in 2013 New carpet in some rooms
Login to Request Financial Information
Outdoor swimming pool with new vinyl liner and concrete decking
Exercise room with new floor matting
Guest laundry
4 handicap accessible rooms
7 smoking rooms on the first floor
Pet Friendly
Breakfast room and free continental breakfast
Video surveilance cameras, 12 in use with 16 capablility
mitel SX200 phone system
Days Inn Franchise effective date May 17, 2012 for 15 year term
Iron and Ironing board
32 inch flat screen Televisoins
Direct T.V. with 27 channels
in room coffee makers
29 suites with microwave ovens and refrigerators
alarm clock
hair dryers
Telephones on Mitel SX 200 system
Local Competition Description:
Not available.
Map Description:
Days Inn and the Pilot Truck Stop
Map Details:
Located on 24 acres with the Pilot Truck Stop at Exit 1 on Route 84 which runs from Sturbridge Massachusetts to Hartford Ct. and then on to New York State at Danbury Ct.
Register today for up-to-date market information and to request financials.