Fireside Inn and Suites
1777 Washington Street, Auburn, Maine 04210
The Fireside Inn and Suites is an exceptionally well located 100 room hotel. The hotel is situated on a 5.3 acre parcel at the very best location at Exit 75 of the Maine Turnpike, first right to the right of the exit. The hotel offers a number of room types from standard guest rooms to 2 room fireplace suites and is positioned well to compete with all levels of hotels in different market segments. Many capital improvements have been made in recent years and the majority of rooms are accessed though interior corridors. The entire property is attractively landscaped, well maintained and offers a sunny outdoor swimming pool in a lush courtyard area convenient to all rooms.
The hotel offers a mix of meeting and conference space and in very close proximity to two major industrial parks. The hotel services corporate, business, vacation and leisure customers and is centrally located between Portland and Augusta, Maine.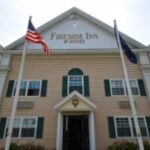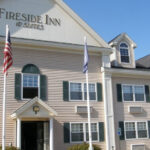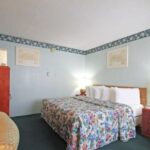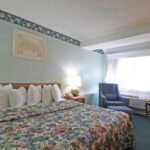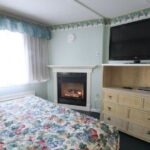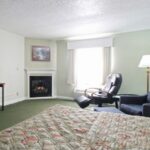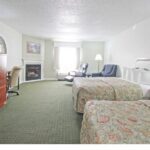 Rooms:

100

Room Sizes:

varies from Standard rooms, large suites and two room suites

Guest Room Baths:

All tile floors, some Granite Counter tops and some vinyl, all tubs with tile walls, some curved shower rods

Land Area:

5.260 acres

Property Layout/Config:

The common area building includes the lobby, restaurant, conference rooms and kitchen. It is heated by an oil fired boiler with roof top air conditioning. Hotel with Interior corridors is non-smoking and includes 44 Deluxe Rooms: Two Queen Beds (11), Meeting Room with two murphy beds (1) Suites: Two Queen Beds (6), One King bed (2), One King Bed/ Jacuzzi (3), One King bed/ Handicap Accessible (2), Two Queen beds/ fireplace (3), Honey Moon Suite/One King Bed Exterior corridor Smoking rooms: two Queen beds (6), One King bed (6) Exterior corridor non-smoking rooms: Two Double beds (2), Two Queen beds (22), One King bed (20)

Construction:

Block and Plank

Elevator:

No

Electric:

Central Maine Power

Fire Protection:

Sprinklered and pull alarms to Fire Department

Key System:

11 rooms with card key system all others on standard key

Interior/Exterior Corridors:

Interior and exterior

Hot Water:

7 Rinnai instant hot water heaters with 3 storage tanks; very new system

Laundry:

On site with 1-35 lb washer and 1-50 lb washer and 3 propane dryers

HVAC:

Most rooms with PTAC. Second floor of the exterior corridor units have heat and air in the room but closed in winter

Recent Cap Improvements:

Last two years: new Treadmill, surveillance system, Forty 42 inch flat screen televisions, Paving and parking lot, Carpeting, pool lift, new air conditioning units improvements, room renovations, furniture, mini-fridges, Fire alarm panel and electrical work. Total of just under $200,000
Login to Request Financial Information
Outdoor Pool
Conference rooms and meeting rooms
Androscoggin Room seating for 200 theater and 150 banquet
Little Androscoggin Room for Private dining up to 30
Lake Auburn Room seating for 75 in classrom setting
Room 104-Boadroom which can also serve as a guest room
Restaurant and Bar with seating for 88 and operated as Danny Boys
Continental Breakfast is in the Lobby with seating in the restaurant
Large, full service kitchen, perfect to lease to a catering company if not operated
Exercise room with new Treadmill and free weights
Microwave ovens
Refrigerators
54 rooms with 42 inch flat screen televisions
Kureig Coffee makers
Irons and ironing boards
Hair dryers
Phones
Wi-Fi
Alarm Clocks
Some massage chairs
Local Competition Description:
The Fireside Inn and Suites have numerous quality room types. This allows the hotel to effectively compete with local hotels in different market segments.
Map Description:
1777 Washngton Street Auburn Maine
Register today for up-to-date market information and to request financials.