Franconia Inn, Franconia, NH
1172 Easton Road, Franconia, NH 03580
The Franconia Inn has been welcoming guests since 1863. Situated on 62.9 acres in picturesque Easton Valley, the spacious Inn affords breathtaking views of Mount Lafayette, Franconia Notch, and the Kinsman Range in New Hampshire's White Mountains. The convenient location provides easy accessibility to all area activities, and a welcoming retreat from event-filled days.
The Inn offers a wealth of activities right on premise – from horseback riding, hiking, fishing and swimming, to tennis and glider rides – there's plenty to do to suit a variety of abilities. In the winter there are still many ways to enjoy the outdoors with a XC ski center and 45K of groomed trails, ice-skating, tubing and snowshoeing. For those wishing to explore the many activities and attractions this area has to offer, The Inn is in the perfect location for endless day trips or your choice of several ski areas.
Easily the area's most unique and enchanting getaway!
Consisting of a three-story white clapboard, colonial-style Country Inn featuring 33 beautifully appointed, cozy guest rooms, three luxury suites, two dining rooms, the Rathskeller Lounge, a game room and a movie room. Also included is a brand new cottage featuring 2 suites built in 2019.  A barn, housing the horses and bikes shop in the summer and cross country ski shop in the winter.  One of the best views in New England of the White Mountain landscape in all of its resplendent beauty. The Franconia Inn is an enchanting getaway for all seasons. Situated in a Prime location providing easy access to all the White Mountains have to offer.  No shortage of outdoor activities including, horseback riding, biking, tennis, cross country skiing, snowshoeing, tubing, ice skating or resting by the pool or in the hot tub, this property has it all.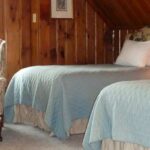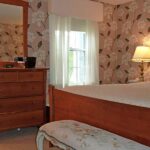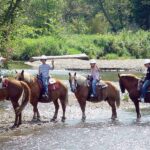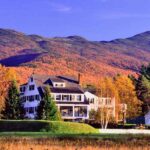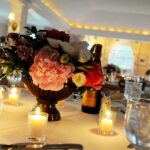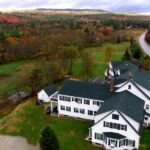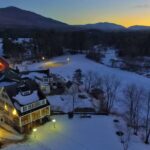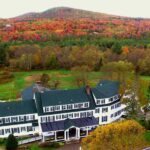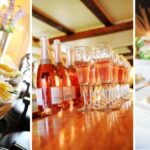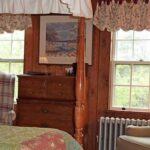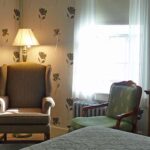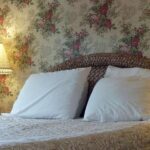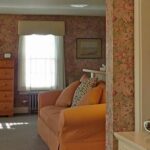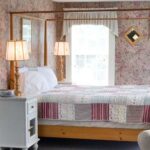 Rooms:

35

Room Sizes:

Various

Guest Room Baths:

All recently renovated

Land Area:

62.9 Acres

Property Layout/Config:

Main building, Cottage, Barn

Construction:

Wood frame

Elevator:

None

Electric:

3 Phase

Fire Protection:

Smoke and heat detectors - hard wired, Furnaces sprinkled

Key System:

Keys

Zoning Information:

Grandfathered hospitality

Interior/Exterior Corridors:

Interior

Hot Water:

Boiler with back up Furnance - Oil/propane

Laundry:

Commercial 60 pound washer, two dryers

HVAC:

Steam heat, Window unit A/C

Water/Sewer:

Spring with 10,000 Gallon reservoir/Two field septic system on site

Recent Cap Improvements:

New roof and furnance

Cap Improvements Required:

None

Additional Info:

Glamping possibilities
Login to Request Financial Information
Market Data Description:
The area of Franconia Notch is well known for its natural features, including Profile and Echo lakes, the Basin, Mount Lafayette, Mount Lincoln, and Cannon Mountain. Mount Lafayette, at 5,249 feet (1,600 m) above sea level, is the highest peak in Franconia. The Old Man of the Mountain, a profile-like cliff which inspired Nathaniel Hawthorne to write The Great Stone Face, collapsed on May 3, 2003.
Franconia Notch Chamber of Commerce
The Frost Place
Franconia Notch State Park
Cannon Mt
Heated outdoor pool
Outdoor hot tub
Restaurant - 102 person capacity
Tavern - 92 person capacity
Horseback riding
Biking
20 miles of cross counrty ski trails
100 miles of snow shoe trails
Snow tubing with a snow making machine
Clay tennis courts
Game room
Movie room
Ice skating pond
Tastefully decorated to match the historic nature of the Inn
Register today for up-to-date market information and to request financials.