Quality Inn – Merrimack
242 Daniel Webster Highway, Merrimack, NH
The Quality Inn in Merrimack New Hampshire is a very well maintained 68 room hotel. There is much new construction in process in the Manchester to Nashua Corridor and this property sits right in the middle of all that is happening in Southern New Hampshire.  Many people are moving or traveling to New Hampshire as it offers a great quality of life. A new commuter  rail system to Boston is planned for development within short distance to the hotel.   Exit 11 on the Everett Turnpike is the access to the hotel; there have been tolls there for years and they are being eliminated. The abutting hotel which was built as a generation 1 Residence Inn and most recently operated as a Hawthorne Inn is now an apartment building and therefore the market has lost 124 nightly guest rooms.  Room Revenues are good with clear signs that there will be strong growth in the future.  Although Revenues were down during 2020 as the Covid 19 epidemic affected business there was not a substantial drop at the Quality Inn.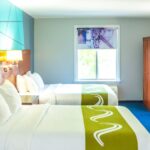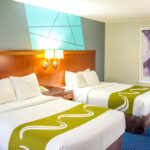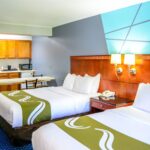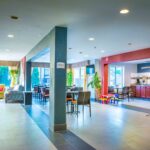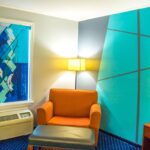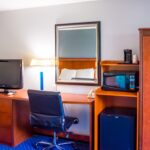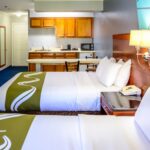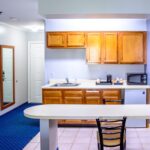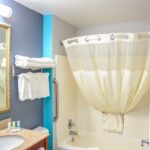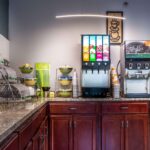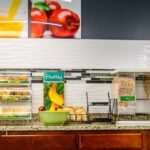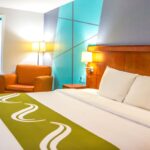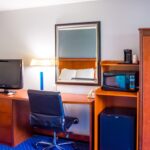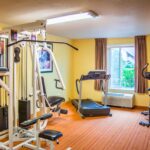 Rooms:

68

Room Sizes:

64 Guest rooms, 3 Handicapped, 1 Two room suite

Guest Room Baths:

Tile floors, granite countertops, surround tubs, curved shower rods

Land Area:

2.6+/- Acres

Property Layout/Config:

One two story 30,240 square foot building
2 Suites
22 Kings
3 Handicap
42 Double Queens

Construction:

Wood frame

Elevator:

None

Electric:

1,600-amp 3 phase electrical service

Fire Protection:

Fully sprinkled, including smoke/heat detectors

Key System:

Key cards ILCO 790, can be used with a cell phone

Zoning Information:

I-1 Industrial

Interior/Exterior Corridors:

Interior

Hot Water:

Two gas fired boilers Natural Gas at the site

Laundry:

Two washers and dryers, Coin operated guest laundry

HVAC:

In room PTAC

Water/Sewer:

Municipal water and sewer

Recent Cap Improvements:

Hallway carpets, new boiler, new door key system, new Ice Machine

Cap Improvements Required:

Quality Inn PIP upon transfer, little should be required
Login to Request Financial Information
Free WiFi
Fitness room
Free continental breakfast
Breakfast Room seating for 30+
Commercial Laundry 50Lb washer, 65lb washer, 2 Commercial Dryers
Choice Computer Reservation System
Public Laundry one washer, one dryer
Flat screen TV's 32" to39"
Cable
Hairdryers
Irons and ironing boards
Clock radios
Telephones SX 50
Register today for up-to-date market information and to request financials.