Rodeway Inn & Suites, Brunswick, ME
287 Bath Road, Brunswick, ME 04011
The Rodeway Inn in Brunswick Maine offers 40 rooms, all with electric locks, many suites with kitchens. All rooms are in very good condition and recent room improvements include new mattresses, soft goods, carpet and 32″ flat screen T.V.'s. All roofs have new asphalt shingles and the property has no immediate capital needs. There is a very well designed one floor 3 bedroom home with easy access to the lobby and to the commercial laundry.
Brunswick has much to offer and is a main destination in mid-coast Maine. The school system is excellent and Brunswick is a great place for family activities.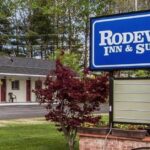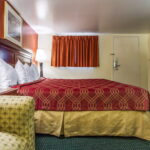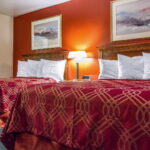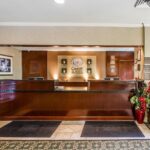 Rooms:

40

Room Sizes:

Some typical guest rooms, many with Kitchens

Guest Room Baths:

Tile, suround tubs

Land Area:

3.5 Acres

Construction:

Wood frame

Electric:

Central Maine Power

Fire Protection:

Smoke detectors

Key System:

Electronic Locks

Interior/Exterior Corridors:

8 Interior rooms, 32 Exterior rooms

Hot Water:

Propane

Laundry:

Samsung laundry machines

HVAC:

Individual PTAC units

Water/Sewer:

Town of Brunswick

Recent Cap Improvements:

All roofs replaced with Ashphalt Shingles, new mattresses, carpet in all rooms, soft goods in all rooms
Login to Request Financial Information
Well designed owner's home with 3 bedrooms and plenty of stroage space
WiFi
Playground
Grill area
Sunroom Breakfast Area
Breakfast Included
Microwave
Refrigerator
Coffee maker
Hair dryer
Iron & board
Cable TV
Phone
32" Flat Screens
Register today for up-to-date market information and to request financials.