The Shire Riverview
46 Pleasant Street, Woodstock, VT.
The Shire Riverview is a one of a kind property in a one of a kind town. This is a "must see" property for the discerning buyer. There is little competition and very limited opportunities to build more rooms in the market area and especially in this uniquely New England Village. All 43 rooms are tastefully decorated, many offer decks and river views and there is a great owners quarters with deck and river views.
We cannot stress enough what a fantastic opportunity the Shire Riverview presents.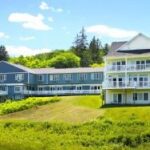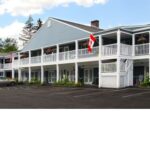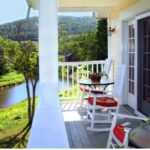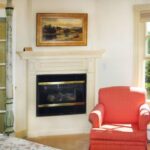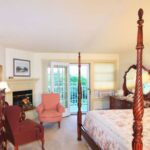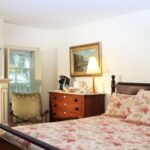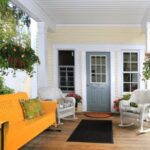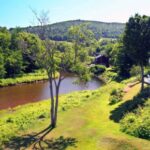 Rooms:

43 rooms

Room Sizes:

varies

Guest Room Baths:

Tile Floors, Counter tops are Granite with some one piece units, Some curved shower rods

Land Area:

1.87 acres

Property Layout/Config:

Beautiful riverfront and located in the middle of Woodstock Village 3 buildings, 5000 Square foot personal residence, 1 apartment , managers apartment, 33 units total in the shire and 9 rentable units in the Riverview

Construction:

Wood Frame

Elevator:

No

Electric:

Green Mountain Power and some Solar Panels

Fire Protection:

Riverview is fully sprinkled, Sprinkler system in basement of the shire

Key System:

Keys

Zoning Information:

Village District

Interior/Exterior Corridors:

Both interior and exterior units

Hot Water:

Oil fired new Vitorond 100 furnace

Laundry:

Towels washed on site-1 Wascomat washing machine(EX630c), 2 Huebsch Dryers

HVAC:

PTAC units

Water/Sewer:

Muncipal

Recent Cap Improvements:

New roof, new furnace, solar panels on Shire Building which were installed in fall of 2013 and reduced power costs by 50%
Login to Request Financial Information
Direct T.V.
Comlimentary morning coffee and tea
River Frontage-
Rezovation- Computer Reservation System at the front des
Solar panels on the shire
Decks with rockers
Views of the river and scenic fields and wooded hills
3 One Thousand gallon Propane tanks underground
Flat Screen Televisions at 32" or larger
Guest Room Breakdown
23 Kings
3 Queens
13 Double Queens
4 Double Doubles
All rooms non-smoking
All rooms have refrigerators
Direct T.V.
Individual heating and cooling
Some Fireplaces
Wi-Fi and phones in all rooms
Handicap accessible rooms
River views
Many rooms with decks and rocking chairs
Map Description:
Shire Riverview Location
Register today for up-to-date market information and to request financials.