Wildcat Inn & Tavern
94 Main St, Jackson, NH
The Wildcat Inn and Tavern is one of Mt Washington Valleys most iconic Inns, Tavern and after ski venues.  Located in the beautiful destination resort Village of Jackson NH, the Inn offers short steps to many of the Valleys outdoor activities with the famous Jackson Cross Country trails passing through the property.  The Inn offers 13 cozy, clean and comfortable rooms, some with fireplaces and includes a separate free-standing cottage next to the Garden, an outdoor dining and entertainment center.
Long known for the entertainment, good food and friendly after-ski or golf scenes the Taverns atmosphere perfectly matches guest expectations. The outdoor Garden with seating for 166 offers exceptional dining and entertainment from Spring through the foliage season.  The Gardens are also a popular spot for private parties, rehearsal dinners and welcome parties, and weddings.
For over the 60 years the gardens at the Wildcat Inn and Tavern has been a favorite summer lunch and dinner spot for customers who come to enjoy the cooling shade of an ancient maple tree surrounded by an explosion of flowers and bushes from late spring to early Fall.  Recently a modern outdoor stage was added for nightly music and larger concerts featuring nationally know musicians and bands.  The most recent addition to the Gardens is an outdoor bar popular for cocktails and light dining.
The current owners have owned this Inn for an extended period of time, made many improvements to the Inn and feel it is time for a new operator to bring the Inn to a new level. The property is currently priced based upon the 2019 income and expense financials.  Obviously 2020 with the pandemic is not a good indicator and in 2021 they had to close the Inn for a period of 3 months as they replaced all under-ground piping and septic leach field.
Long rumored at one point in time to have served as an "ice house" for the storage for blocks of pond and river ice stored in sawdust to chill  the meats and produce of local inns and households – the building that is now a luxury 3 bedroom home is affectionately called "The Igloo".
There are two smaller rooms that could be combined to create a nice suite that could increase revenues by another $20,000 per year.  Also, there are two rooms off-line used for laundry storage and employee housing which would add at least another $40,000 in revenue.
As the Inn is well known for its entertainment a long-term plan has been to build a post and beam barn on site that could hold up to 120 people.  This could increase the Inns ability to hold indoor entertainment in the winter months, weddings and group functions.
The Wildcat Inn and Tavern has a long-time reputation for making people happy and there is a great opportunity to continue the tradition.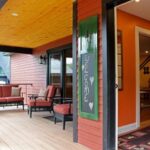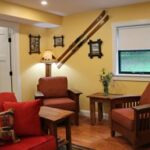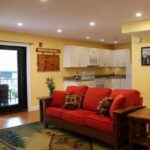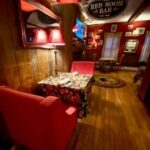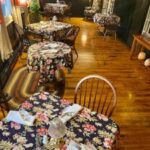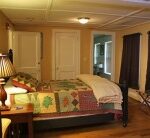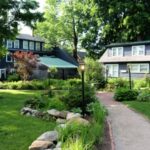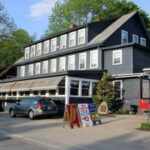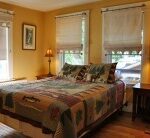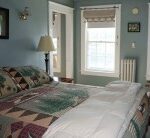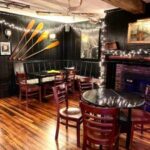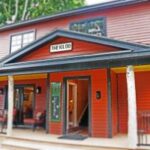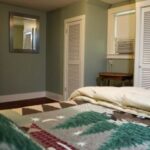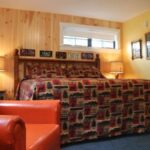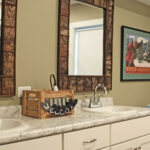 Rooms:

13

Room Sizes:

Various including suites and a lodge that can accommodate 6 to 8 people

Guest Room Baths:

All rooms have private baths

Land Area:

2+/- acres

Construction:

Wood frame

Elevator:

None

Electric:

New Hampshire Electric Cooperative

Fire Protection:

Fully sprinkled except Cottage

Key System:

Keys

Zoning Information:

Commercial/Residential

Interior/Exterior Corridors:

Interior

Hot Water:

1 Propane, 2 Oil fired

Laundry:

On site

HVAC:

Forced hot water

Water/Sewer:

Town water/Septic

Recent Cap Improvements:

New shingled roof on Tavern, Gas fireplaces, Sidewalks & patio

Cap Improvements Required:

Roof should be reshingled on main inn
Login to Request Financial Information
Market Data Description:
Jackson, New Hampshire, often referred to as the Jewel of the White Mountains, is a classic New England village and tourist destination that borders 750,000 acres of the White Mountain National Forest, offering spectacular natural beauty and four-season recreation. Primary access to the town is made from the south via Route 16, with access into Jackson made via a covered bridge, nicknamed the "Honeymoon Bridge" because of its longstanding romantic tradition as a backdrop for newlywed photographs. These pictures, most often taken with the couple exchanging a kiss, are usually snapped with the bridge in the background or with the couple in the middle of the bridge.

The area is popular with artists, photographers and collectors who come from all over the world to the historic village to create, exhibit, sell and acquire art. Nearby the center of town, the beautifully curated Museum of White Mountain Art features 19th century White Mountain landscape paintings from private collections on display for public enjoyment.

Jackson, in the heart of the White Mountains, is the perfect spot for a leisurely spring or summer vacation, fall foliage trip, or snowy winter getaway. The majority of commercial development is focal to the Route 16A loop. The scenic Jackson Falls, created by the rushing waters of the Wildcat River, and features many small pools and waterfalls to explore. Black Mountain Resort ski area is located in Jackson along with the Jackson Ski Touring Foundation (Jackson XC), which maintains 150 km of cross-country ski trails and is the largest Nordic ski area east of the Rocky Mountains.
Mt Washington Valley
Jackson Ski Touring
Attitash
Wildcat Mountain
Story Land
Mount Washington Auto Road
Settler's Green Outlet Village
Bretton Woods
Black Mountain
Wentworth Golf Course
Full-service restaurant and tavern
Live entertainment
Dish network
Digital dining
Outside seating for 166, Dining room for 100, Tavern for 100 and 33 in the living room area
Private bathrooms
Cable TV
Air conditioning
Gas fireplaces
Irons & boards
Flat screen TV's
Register today for up-to-date market information and to request financials.